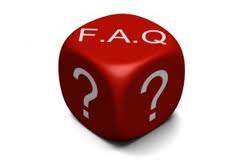 Q: Does my certificate have to be current in order to re-certify?

A: Yes. It is important to check your certifications regularly to ensure they are current. If they expire prior to re-certifying, you must take the full course.
Q: Will I get a certificate that day?
A: Yes, your wallet card will be issued to you upon successful completion of the course and exam.
Q: Do you travel to other communities to teach?
A: YES! We are willing to travel to your location. Your facility must meet a few minor requirements as there is a practical portion. Please contact us for further details.
Q: You have just noticed that your certificate has recently expired and you need training before you go back to work. Do we teach courses last minute?
A: Absolutely. We strive to meet the needs of our clients in a timely manor. Our policy is a minimum of 5 participants per class. Your price will reflect this number.
Q: What if I am unsuccessful with a program?
A: You can take the next available course at no extra charge. This does not include Instructor Training. See Training Guarantee.
Q: I'm not sure which course I need; or, I'm not sure which course I took last time and don't have my certificate. What do I do?
A: Look for your certificate or receipt from the previous course. If you cannot find it, browse through our courses and see which one bests matches what you were trained in last time. If you have taken training with us before, we will have access to the course you were enrolled in previously. If this is for employment, ask your employer what level you need - they should know. If you are still unaware of what level you want - please feel free to contact us and we will determine which course you had, or which course you will need.
Q: Do I get reimbursed or credited if my program is cancelled?
A: Yes.
Q: How do I know that the program I am taking is a recognized and approved program?
A: The programs we offer are taught to the current course standards of Canadian Red Cross, Heart & Stroke Foundation, and St. Johns Ambulance.