Simple First Aid and CPR techniques taught in an interactive environment, for individuals who want an overview of First Aid and CPR. This course covers skills needed to recognize, prevent and respond to cardiovascular emergencies for adults; CPR Level A or C (enhanced to meet specific needs); and other topics such as choking, airway and breathing emergencies, as well as prevention of disease transmission.
Course Content:
Preparing to Respond
The Emergency Medical Services (EMS) System
Check, Call, Care
Airway Emergencies
Breathing and Circulation Emergencies
First Aid for Respiratory and Cardiac Arrest
Wound Care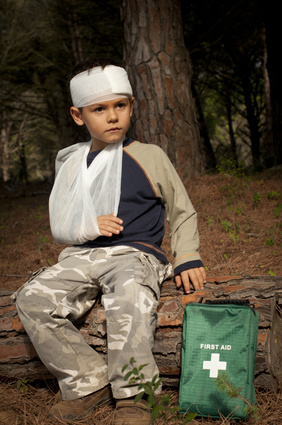 CPR/AED
Courses on cardiopulmonary resuscitation (CPR) and automated external defibrillation provide the skills needed to recognize and respond to cardiovascular emergencies and choking for adults, children and babies depending on the level of CPR chosen. All include using an automated external defibrillator (AED). Courses are suitable for those looking for training in the workplace or for their own general interest.
Level A - Adult cardiovascular emergencies and choking.
Level C - All content in Level A, and includes child/infant choking and CPR. Two-person rescuer skills.
Level HCP (Healthcare Provider) - Covers all CPR Levels' course material, plus Bag-Valve-Mask, rescue breathing adult/child/infant, jaw thrust & pulse checks.